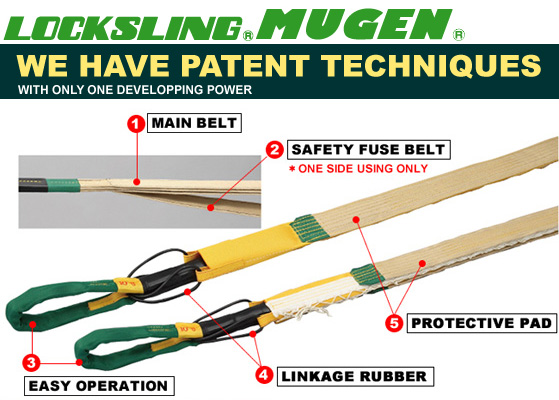 1 MAIN BELT
IN ORDER TO PROTECT LOADING GOODS AND BELT.
MAIN BELT IS FINISHED TO KEEP MODERATE SLIP/WE ARE USING ARAMIDO FIBER AS WARP AND WE ARE ALSO.
USING FLIXIBLE FIBER AS WOOF SO OUR BELT HAS STRENGTH AND SOFT.
2 SAFETY FUSE BELT
EVEN IF MAIN BELT BREAKS, THIS SAFETY FUSE BELT HELP AND BACK UP THE LOADING GOODS.
THIS SAFETY FUSE IS THE FIRST USING IN THE WORLD(M-1S/M-1W ONLY )
3 EASY OPERATION
YOU CAN HOOK IT AT HIGH POSITION EASILY AND SAFETY IT HAS BEEN MADE SOME HARDNESS TO HOOK EYE.
IN ADDITION TO HOOK IT WITHOUT FAIL AND WORK IT EFFICIENTLY, TOP OF EYE HAS BEEN MADE MORE SOFT BY SPECIAL TECHNIQUE
4 LINKAGE RUBBER
TO PROTECT GAP OF PROTECTIVE PAD, AND AFTER LIFTING DOWN, BY RUBBER SPRING POWER,PROTECTIVE PAD WILL BE RETURN TO CENTRE.
5 PROTECTIVE PAD
DECREASING MAIN BELT DAMAGE. THIS PROTECIVE PAD PROTECT INFLUENCE OF ULTRAVIOLET RAYS. IN ADDITION,
TECHNORA USING REINFORCEMENT BELT CAN GUADE WEAK POINT.
---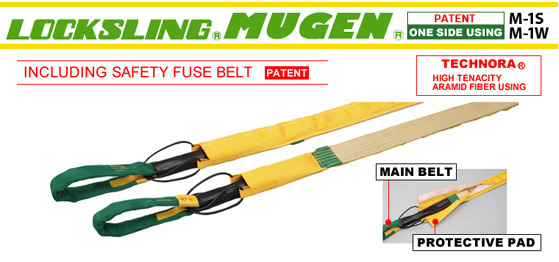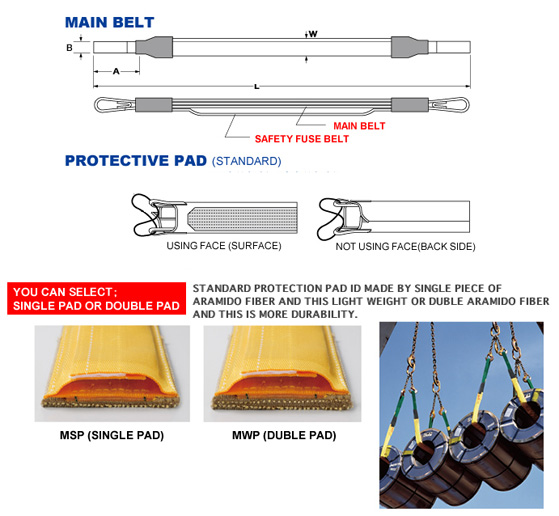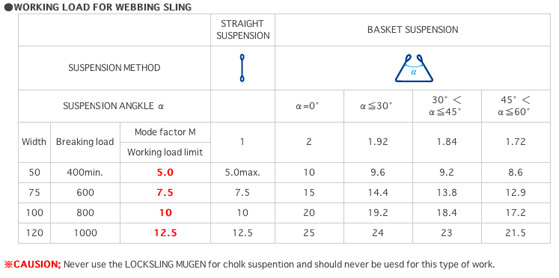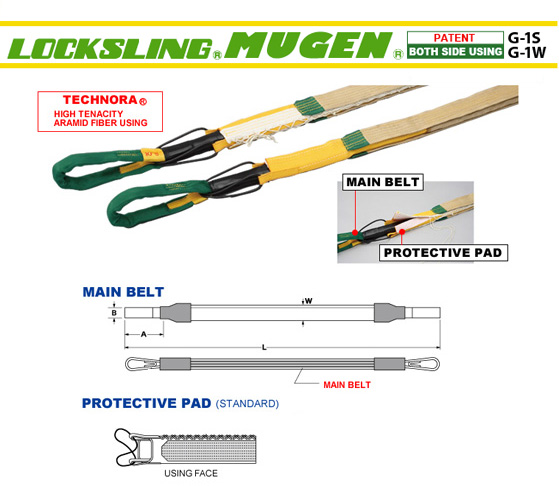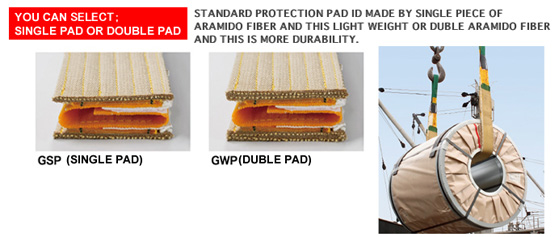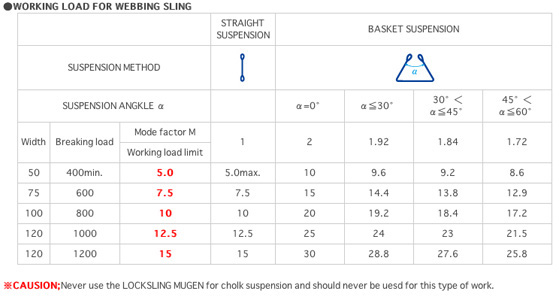 ---